Astriid Candidate Meesh tells us about her experience of online training with a chronic illness, and how her studies with tech company WithYouWithMe are equipping her to find her ideal role. Keep reading to find out more!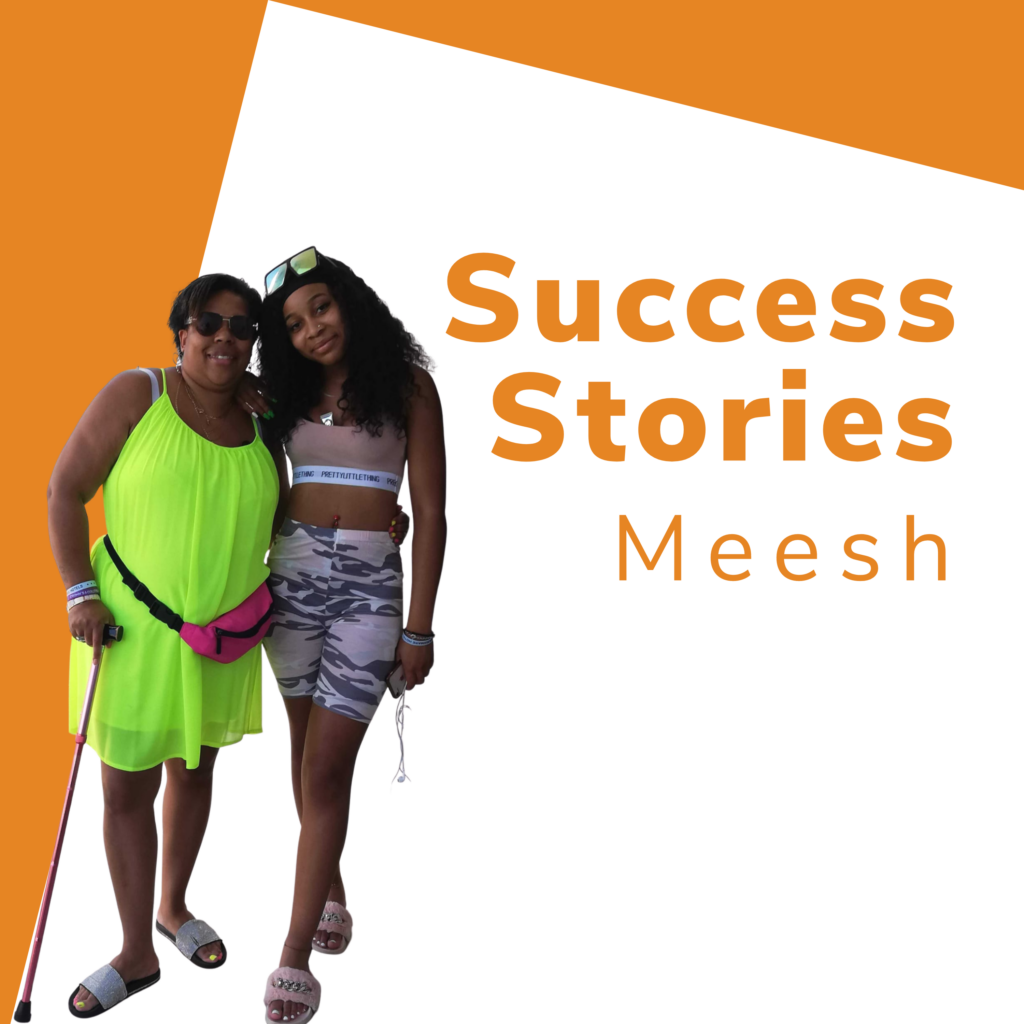 Hi Meesh! Would you like to tell us a bit more about you?
I am a wife of 25 years, a mum of three and have one fur baby. I'm based in London UK, and I'm a very friendly, polite person and easy to get on with. I'm a very hard worker and awesome team player who loves interacting with new people all over the world. When I need downtime, I love to play games on my consoles and my phone.
If you're comfortable sharing, what are your chronic illnesses/disabilities?
I have Chronic Lower Back & Abdominal Pain, Interstitial Cystitis (IC), Painful Bladder Syndrome (PBS), and Biofilm Bladder Wall Infection (Chronic UTIs) with frequent hospital admissions for 2-3 Weeks at a time, occurring every 6-8 Weeks.
I also have Inflammatory Bowel Disease (IBD), Medication Colitis / Proctitis, Suppressed Immune System, Hiatius Hernia & Schtazki Ring, Voice Muscle Tension Dysphonia (MTD) And Medication Allergies.
How have you found working with a chronic illness in the past?
My experience is in being an Executive Assistant (EA) & Personal Assistant (PA) looking after CEOs, Partners, and Directors. However, they all need full-time full-on support which is no longer doable alongside my hospital admissions.
I was also doing Virtual Assistant (VA) work, before this type of work was even recognised. Back then people just called it Hot Desking or working from home, but I started up my own PA/VA Agency and had a few clients. However, as my health deteriorated and hospital admissions became more regular, I could no longer give these clients my full support.
How did you find out about Astriid, and what made you want to reach out?
One of my Medical Research Clients asked if I had heard of Astriid, and sent me a link to the website. They told me all about your work, and I learned that you help and support people with chronic illnesses who can't commit to full-time, full-on roles.
Can you tell us about your journey with Astriid, and how you got to where you are now?
A while after signing up as an Astriid candidate, I was contacted by Lead Candidate Coordinator Patricia. She asked whether I was IT literate and whether I'd be interested in learning more about the tech world through a course with WithYouWithMe.
Within a few days of saying yes I received an email inviting me to sign up. I researched the company, and at first I wondered whether it was a scam because it sounded too good to be true! However, a few days later I had a call from the team at WithYouWithMe, who told me a bit more about the company. After this I completed some initial tests, and the results were absolutely spot on – they really understood who I was and how I worked.
I am now studying with WithYouWithMe, and have already learned so much. So far I have completed courses in Introduction To Digital Project Management and Introduction To Pega Software. I am currently studying to be a Pega Business Architect, and once I finish these lessons and pass my test I'll be qualified to earn another certificate.
I shock myself every day with what I have achieved, and this training is going to help me find my ideal role!
If you could give one piece of advice for somebody looking for inclusive work or online training, what would it be?
Go for it, the world is your oyster! Don't let anything stand in your way. There are companies like Astriid out there who will support you and give you a chance. Just believe in yourself – you've come this far, so keep striving for the best.
The future looks bright! Where can people find more from you?
You can follow my journey on LinkedIn!
Thank you so much for sharing your experiences, Meesh!
Here at Astriid, we match talented people with long-term illnesses with meaningful employment opportunities. We work with employers to make sure that they can meet individuals' needs, and help candidates through all stages of their 'work ready' journey. You can find out more and sign up as a candidate or an employer by visiting our website!